Check out this screenshot of the GoDaddy checkout page, which can be reached by asking to transfer a domain to them: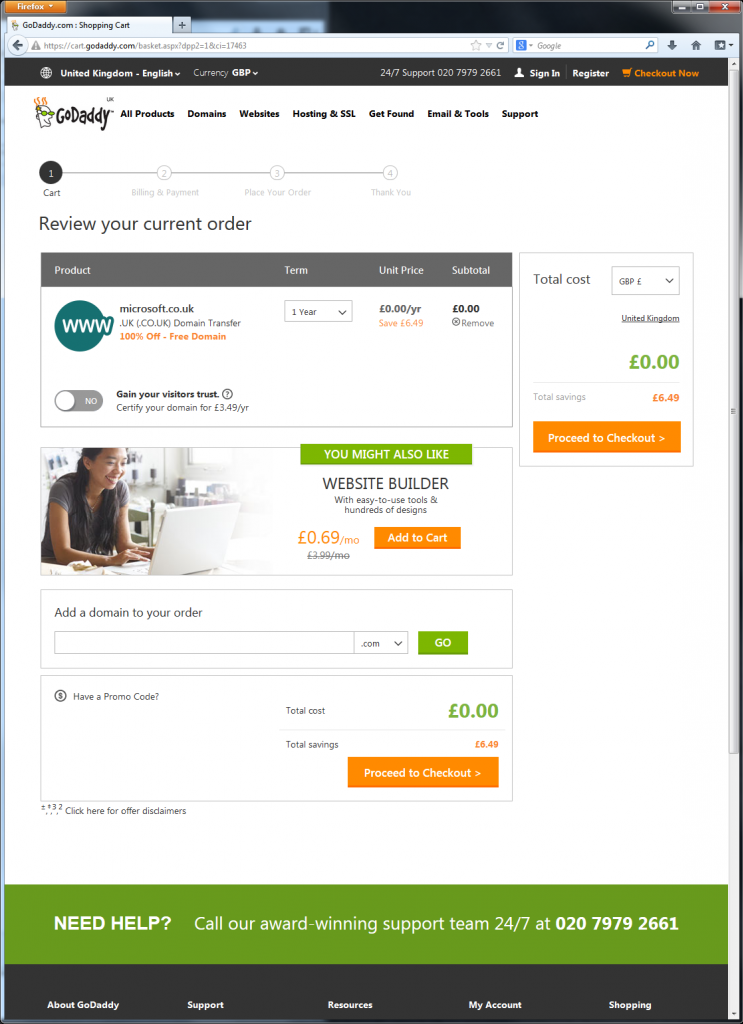 Seems to state quite clearly that you're getting a 1 year term, that this is a special offer, that you are saving £6.49, and that this is a free domain.
In fact, all you are getting is a free transfer, with no extension. And if your domain is about to expire then you can't transfer back out, so you are forced to renew with GoDaddy!
In an extra-ballsy move, GoDaddy even has a page titled Avoiding domain scams, where they say:
Bait-and-switch transfers: Some companies offer extremely low-cost or even free transfers. But when it's time to renew, they sock you with prices that are two, three, or four times the amount that GoDaddy.com charges.
I foolishly thought this mean that they were declaring themselves above such tricks. Of course, I should have known that this offer was too good to be true.
Fortunately, I was able to get the domain transferred back, after a phone call. They asked that I send them the IPS tag of my alternative registrar, and request a "registrar change escalation".